Save Time and Money with College Courses from Sophia
Take courses that transfer to American Public University for just $99/month
American Public University has teamed up with Sophia to help you complete your degree more quickly and affordably. Available anytime, anywhere, and accessible by most any device, Sophia's self-paced courses let you earn general education credits on your schedule. View the course chart below to find the right courses that will help you complete your degree.
or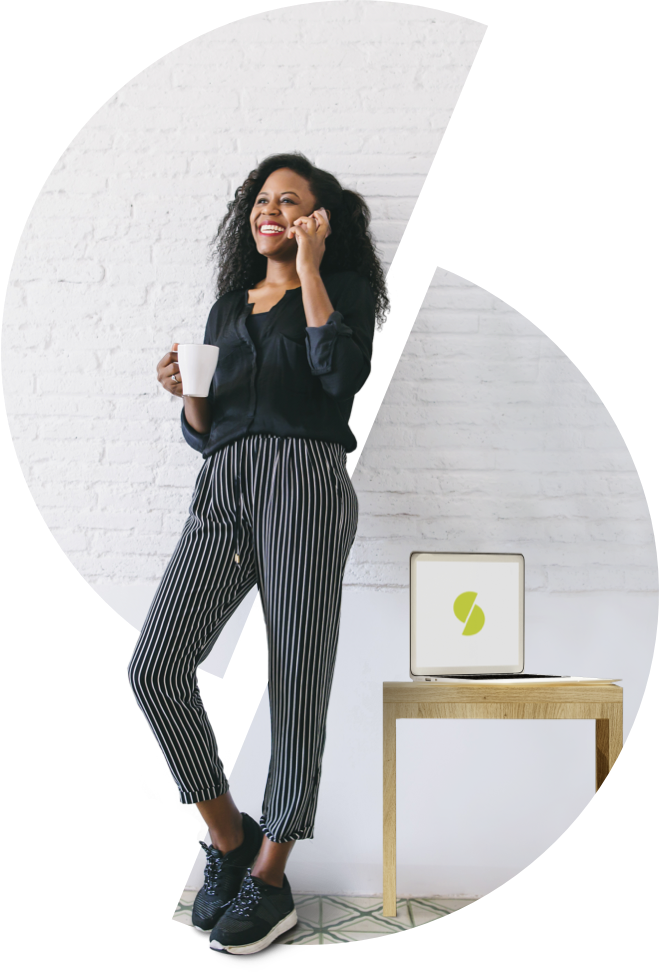 How It Works
Here's how Sophia works with your degree at American Public University.
01
Try Sophia for Free
Get started with a free trial and experience Sophia's smart, user-friendly courseroom. Sample as many of our college-level online courses as you'd like, get to know the instructors, and see if Sophia is right for you.
Tour the courseroom
Meet the instructors
Take the first quiz
Try for Free
You can skip this step and Become a Member right away.
02
Become a Member
Save time and money earning your degree when you become a Sophia member. Our online and on-demand courses help you knock out your general education requirements fast and on your terms.
Gain unlimited access
30+ on-demand courses
Only $99 a month
03
Take Courses
Take one or many of our highly-rated courses. Complete all the required assessments with an overall score of 70% or above and go onto the next one.
Take as many (or as few) as you want
Go at your own pace
Courses are pass-fail
04
Transfer Credit
When you complete a course, Sophia will send you an email with instructions on ordering your official transcript.

Membership Plans & Pricing
Try any course for free and when you're ready, choose a membership plan to get unlimited access to 30+ courses.
1 Month
You want to work quickly through one or two courses.
$99
Per month. Auto-renews.
4 Months
You want to knock out several gen eds over a few months.
$299
For four months. Auto-renews.
Best deal
12 Months
You prefer to work through courses at a slower pace.
$599
Per year. Auto-renews.
Courses
Select from Sophia courses that fit your degree program at American Public University.
Need help finding the right options? Contact a Sophia Learning Coach.
1-800-341-0327
Sophia Course
APU Course Equivalence
Credits
Rating
Arts & Humanities

Arts & Humanities / Humanities
3

3901

Arts & Humanities / Humanities
3

26309

Arts & Humanities / Humanities
3

10474

PHIL200: Introduction to Ethics
3

22124

Arts & Humanities / Humanities
3

26332
Business

BUSN311: Law and Ethics in the Business Environment
3

6721

ACCT100: Accounting I /ACCT105 Accounting for Non-Accounting Majors (course is interchangeable)
3

19197

BUSN100: Basics of Business
3

24361

MATH120: Introduction to Statistics
3

29549

BUSN235: Personal Finance
3

4191

FINC300: Foundations of Financial Management
3

12995

MGMT310
3

3564

BUSN333: Project Management for Business Analysts
3

22965
Communication

ENGL101: Proficiency in Writing or ENGL110: Making Writing Relevant
3

10623

ENGL102: Effectiveness in Writing
3

5543

COMM200: Public Speaking
3

4393

ENGL226: Effective Business Communication or ENGL225: Business Writing
3

11108
Elective

RELS101: Introduction to the Study of Religions (Elective-only course; not Arts & Humanities)
3

2171

Elective Only
3

14872

Elective Only
3

22050

Elective Only
1

39933

ENGL100: The Processes & Principles of Composition (Elective-only; not English & Communication)
3

3901

Elective only
1

1617

Elective Only
1

18664
History

General Education History
3

943

HIST101: American History to 1877
3

63

HIST102: American History since 1877
3

26
Language

SPAN100: Gen Ed Arts & Humanities
3

1131
Mathematics

MATH110: College Algebra
3

28813

MATH120: Intro to Statistics
2

4810

MATH125
3

3852
Natural Sciences

EVSP180: Introduction to Environmental Science
3

19481

BIOL181: Introduction to Human Anatomy and Physiology
3

29105

CHEM180
3

1809
Social Science

PSYC101: Introduction to Psychology
3

9912

SOCI111: Introduction to Sociology
3

3180

ECON102: Macroeconomics / ECON202: Macroeconomics (course is interchangeable)
3

3477

ECON101: Microeconomics / ECON201: Microeconomics (course is interchangeable)
3

2136
Technology

ITCC121: Introduction to Computer Science
3

22410

INFO221: Relational Databases Concepts
3

2092

WEBD121: Intermediate Web Development
3

9629
Other Sophia Courses
American Public University has not formally confirmed credit transfer for these courses. Please contact the school for approval.
Sophia Course
Category
Credits
Rating

Business
3

939

Math
4

1417

Career Success
3

341

Humanities
3

848

Science
1

285

Career Success
1

340

Science
1

151

Computer Science and IT
3

573

Science
3

4746

Computer Science and IT
3

793

Science
3

36

Science
1

4

Math
3

208

Language
3

188

Social Science
3

144

Career Success
3

234

Career Success
3

417
The Sophia Experience
А different way to learn. A smarter path to success.
Reviews
Our students love the freedom, flexibility and support we offer. See what they're saying about Sophia's courses.